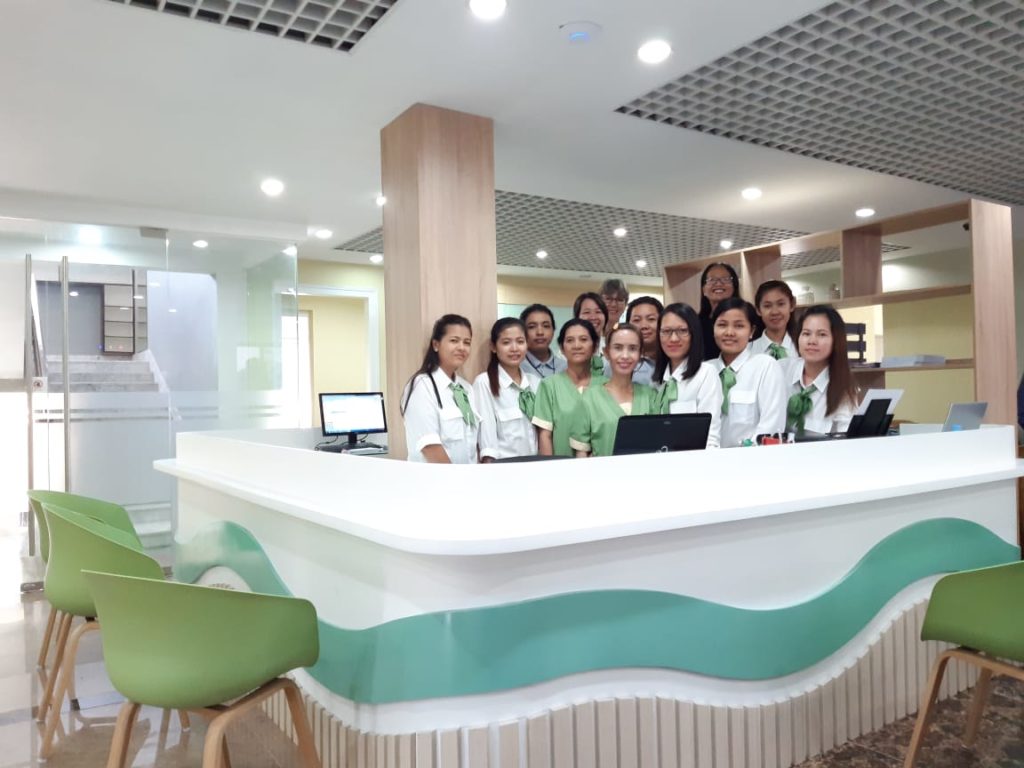 Dear patients,
From 1 October 2019, the « Cabinet Français » (French medical center) will change its name and places, the Naga Clinic will close its doors …
Dr. Garen and Dr. Sebban with their teams have decided to regroup in a new medical center to provide better service to their patients.
This new medical center will be a consultation center only, without hospitalization.
There will be on site a biology service, Pharmacy represented by « La Pharmacie de la Gare », Radio, ultrasound and doctors with various specialties …
We will of course always work with our usual partners, Ucare, Institut Pasteur, Fizic, Samata, Health & Homecare …
A space in the office will be dedicated to you, do not hesitate to bring us your flyers or business cards and also send us your internet or Facebook links that we will put on our website.
ADVANCE EUROPEAN MEDICARE CENTER  (AEMC)
 3, street 240 – Sangkat Chatumouk – Phnom Penh
 Tel.: 011 811 175     or      012 634 115
Mail : info@european-medicare.com
Website :  https://www.european-medicare.com